The vision behind the Yishama is to create a sound sculpture that will offer the individual a unique experience of self-exploration through sound, rhythm and harmony.
If you are interested in receiving our offers and news about our products you can subscribe by filling in the following form.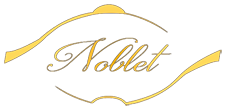 Discover our wide range of Pantams that we can produce on demand.
Click here to place your order

For immediate purchase we offer our stock here. Any time, any day. Flash sales. You can try your luck every few days we are renewing and adding new products.
If you would like a personalised Pantam, please do not hesitate to contact us.

Get to know us and discover who we are

The messengers of the Noblet Pantam sound. Meet the wonderful musicians who deliver the Noblet Pantam sound and explore their music.
Frequently asked questions about Noblet Pantam
News and events highlights to make sure you don't miss a thing